SimsUshare Basic Guides
Watch and read our easy-to-follow fire simulator tutorials.
Easily adjust effect fade-in's and fade-out's to make your simulations evolve realistically.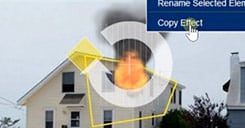 Duplicate effects with ease in the same simulation or across simulations with copy/paste.
Check out our free simulations you can use directly or download to make your own.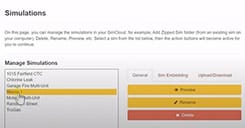 Store your sims in your SimCloud account & email them as links to your colleagues.